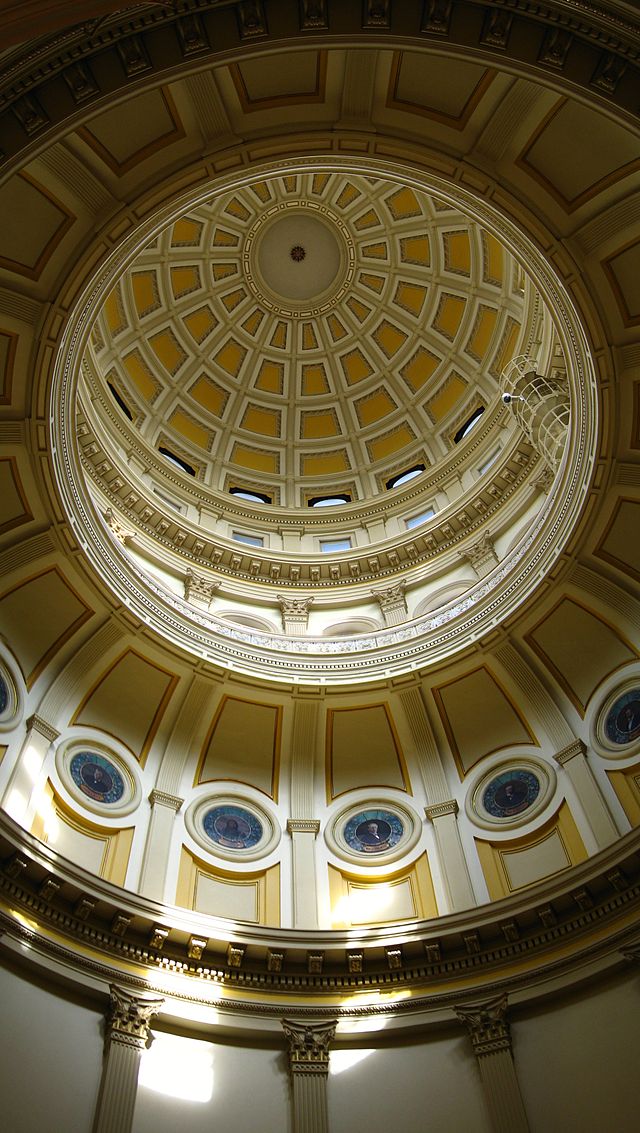 There is much to see and do inside the Colorado State Capitol. The building is home to the Colorado General Assembly, and the offices of the Governor, Lieutenant Governor and Treasurer.
The inside of the building is adorned with what is believed to be the entire known supply of Colorado Rose Onyx, a rare rose marble from a quarry near Beulah, Colorado. White Yule Marble from the quarries near Marble, Colorado, was also used throughout the building for the floors. Many of the Colorado State Capitol's windows are stained glass, depicting people and events related to the history of Colorado. The third floor rotunda is decorated with portraits of the presidents of the United States and other artwork.
When the building is open to the public again, visitors can tour the building on their own or with the services of an official tour guide. For information about the many types of tours available or to schedule a tour, click here. Be sure to see the original Colorado Supreme Court chambers, the House and Senate chambers, visit Scout in the Governor's Office, take in the informational displays in Mr. Brown's Attic (and learn who it's named after) and stand at the bottom of the rotunda and look up (don't get dizzy!).
Learn more:
Video Tours of the State Capitol     
#FFFFFF